2021 Self-Improvement – 5 Opportunities for Pharma Managers
February 15 2021 Posted by

Zing Professional

in Blog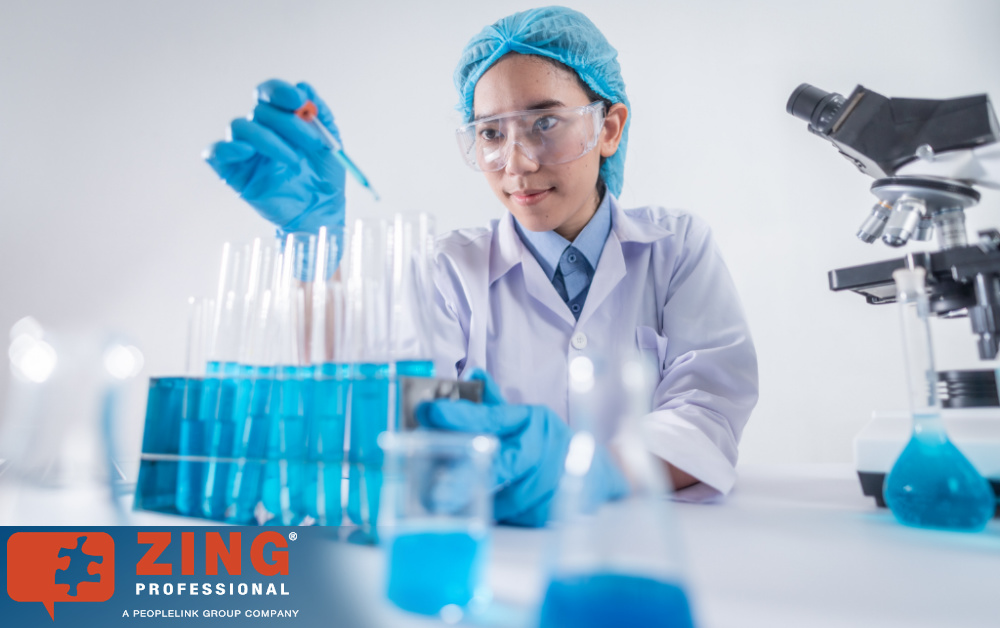 As a pharmaceutical manager, one key to career success is self-improvement. Enhancing your existing skills and developing new skills is critical to overcoming challenges in managing a successful workforce. This is especially important if your team is working remotely or hybrid. You can increase productivity by adapting your management skills to navigate through times of change.
Implement any of these five self-improvement tips to enhance your work as a pharmaceutical manager in 2021.
Diversify Your Communication
Due to the increase in virtual communication with your team members, you need to change how you convey information. Because you cannot always see body language, you need to combine communication styles to get your point across. To illustrate, most people speak in one of four styles. They either focus on data, facts, and figures; use words based on emotion; get right to the point; or read between the lines. When blending these styles, your goal is to convey clear, concise information constructively through the most appropriate channels. Remember to ask for feedback to ensure understanding of the message you meant to give.
Put Your Employees First
Employees may be feeling increasingly uncertain about the future of their jobs and the company. Make sure your team is a priority. Because engaged team members provide business results, put your employees at the center of everything to develop and maintain resilience among them. Being part of an employee-centered culture will enhance team members' confidence in adapting to changes in the business.
Increase Your Focus
Leading on-site and remote team members while finding opportunities for growth and development requires an increased focus. Increased focus will allow for adapting to changes in the way business is conducted and overcoming challenges while reaching goals. To maintain your focus, consider organizing similar tasks into one category to accomplish activities in one area. Also, create a flexible approach to the work that needs to get done each day.
Delegate More
Delegate tasks your employees can handle and will stretch their abilities. Although you need to check-in and be available to answer questions, allow them the freedom to handle the work independently.
Be Proactive
Since business disruption is expected to remain throughout 2021, you must be proactive in managing change. Because 2020 included reactive approaches to maintain operations, now you must be prepared for obstacles before they arise. When setting your 6- and 12-month goals and how to achieve them, be sure you analyze potential obstacles and how you can overcome them.
Hire Qualified Team Members
When looking for qualified pharmaceutical professionals to add to your team, partner with Zing Professional. Find out firsthand how we earned the 2020 Best of Staffing award for providing superior service to our clients.