3 Tips for Making Your Resume Stand Out From the Crowd
March 7 2019 Posted by

Zing Professional

in Blog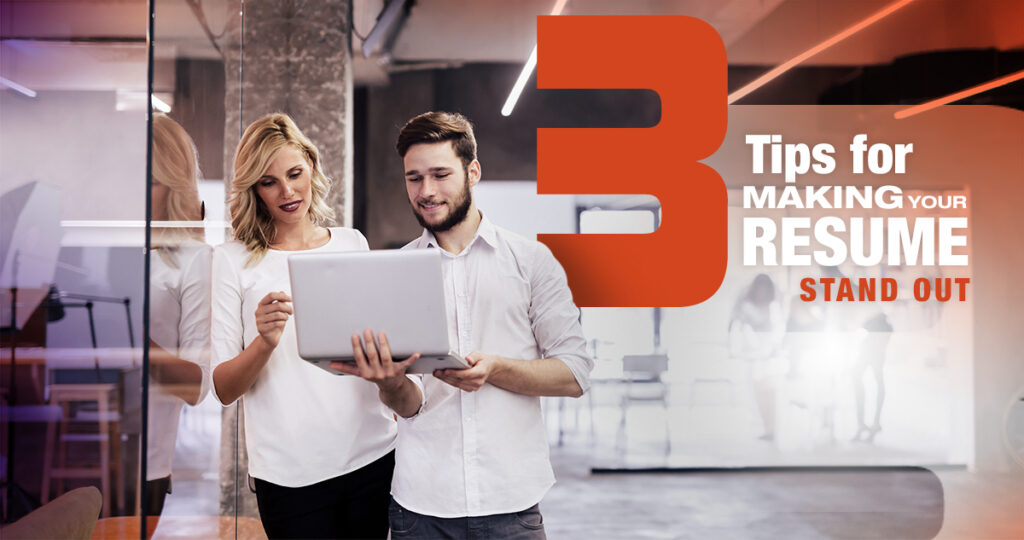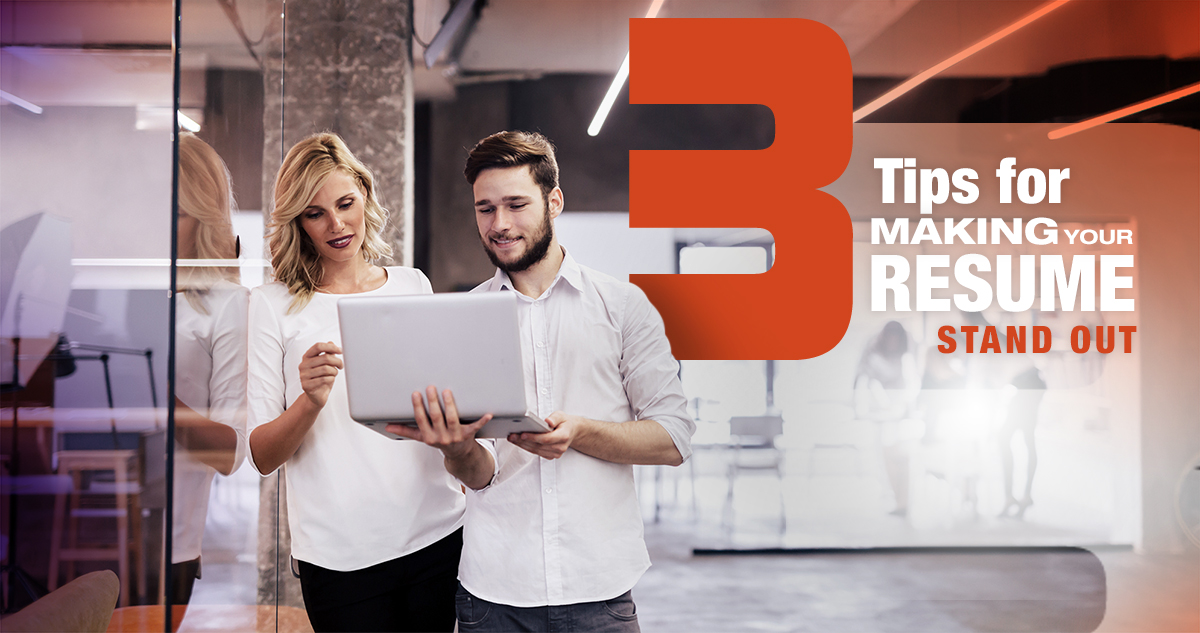 During your job search, you may locate what seems like the perfect position for you. Your skillset is a great fit and you admire the company. Upon completing the application requirements and submitting your resume, you feel confident about your prospective new path, but there may be a great number of applicants for the position.
The hiring process is competitive from the moment you apply. Hiring managers and HR staff are inundated with resumes of qualified candidates and it's their job to sort through the piles. Instead of leaving your opportunity up to chance, take the time to make your resume stand out by following these three tips.
Focus on the design
Your resume needs to be a balance of easy to read and well-designed. Content should always be your primary objective, but you shouldn't lose sight of a clean design.
Simple solutions involve well-placed pops of color and an engaging flow. Accenting your resume with a bit of color can cause the hiring team to pause when going through many resumes. A nice information flow allows the eye to easily pick up on the most important pieces of information.
Use real data
It's one thing to tell a company what you can do; it's another to show what you've accomplished. By including real analytics on your resume, you're demonstrating a track record of effectiveness with the evidence to back up your claims.
Edit, proofread, edit, repeat
At the end of the day, none of the data or design elements make a difference if your resume contains typos. Nothing conveys laziness or lack of diligence faster than typos. Closely check your resume for typos and ask another person to review it as well.
Don't just rely on reading it on screen – print a copy and carefully read through it, word by word, to make sure you haven't made any mistakes.
Begin the next phase of your career today with Zing.
Zing Professional Recruiting has over 25 years of industry experience, with access to databases and networks that other firms don't have. Moreover, it's our commitment to our clients and our ability to customize recruitment solutions based on their needs that sets us apart from the rest.
Better-fit talent goes without saying. We pride oursleves on finding the right professionals with the right mix of talent. Let us prove it. Contact Zing today to begin your new career!