New HR Trends in 2022
March 15 2022 Posted by

Zing Professional

in Blog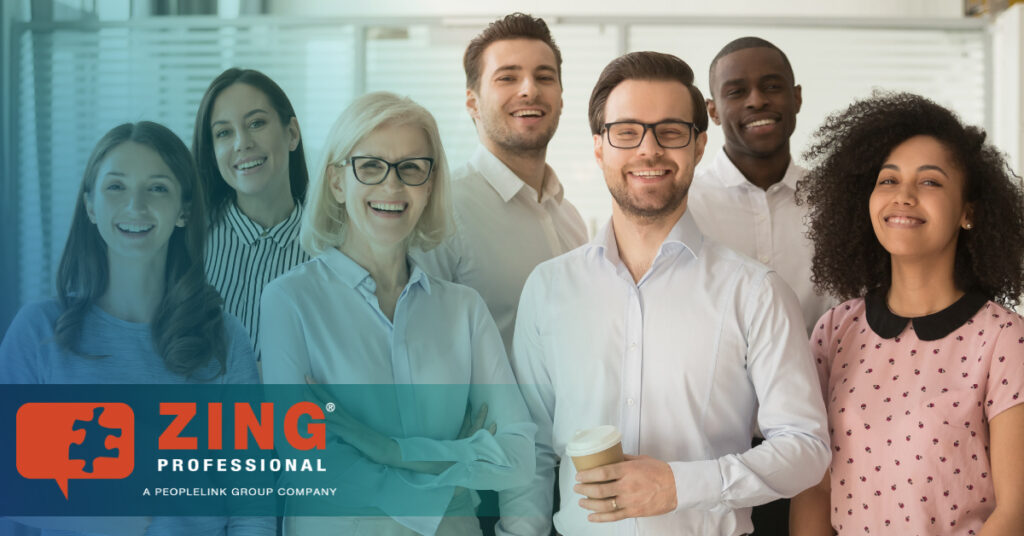 As The Great Resignation continues, record numbers of employees are leaving their jobs for opportunities that better fit their values, needs, and wants. This is significantly impacting the issues that HR professionals are focused on. They realize that their employees need to be put first in order to attract and retain the best workforce. As an HR professional, you need to be aware of these happenings in order to navigate employee expectations and educate leadership on how to best support them.
Pay attention to the following HR trends that likely will impact your organization in 2022.
Employee Retention
A competitive salary and benefits package no longer are enough to keep top talent. They also need to perform meaningful work, feel valued, and experience growth.
Encourage your managers to show their employees how their work connects to your company's strategic plan and their career goals.
Remind your managers to invest in regular training to increase their employees' skill sets and career opportunities.
Emphasize the importance of expressing appreciation for employees' contributions and results. Include what the employee did, what their results were, and how they impacted the organization.
Talent Acquisition
It takes much more than increased compensation and benefits to hire the best employees. You also need to show what makes your organization different from all the rest.
Demonstrate your company mission, vision, and values and how they impact the world.
Include stories of how your organization benefits and supports its employees.
Provide the best possible candidate experience. This may include shortening your recruitment process, maintaining ongoing communication, and keeping candidates informed about where they are in the process.
Enhance your onboarding process so new hires feel welcome, connected, and supported. This increases the odds they will remain long-term.
Request employee referrals to speed up your hiring process and increase retention rates.
Diversity, Equity, and Inclusion
During the pandemic, women have been losing their jobs at a much higher rate than men. Employment recovery rates for Black and Latinx employees also have been significantly slower than for white employees. These are reasons why your company's commitments to diversity, equity, and inclusion (DEI) are so important.
Prioritize DEI in your overall business strategy.
Create safe spaces for your employees to talk openly about your DEI challenges. Act on their feedback whenever possible.
Have leadership and your HR team lead your DEI initiatives.
Hold employees at all levels accountable for setting and reaching clear, measurable DEI goals. Have leadership regularly communicate progress on these goals to the entire organization.
Need Help with Hiring?
Zing Professional can match you with the experienced candidates you need to reach business goals. Learn more today.