Shaping Tomorrow – Reevaluating the Future of the Workplace
September 15 2020 Posted by

Zing Professional

in Blog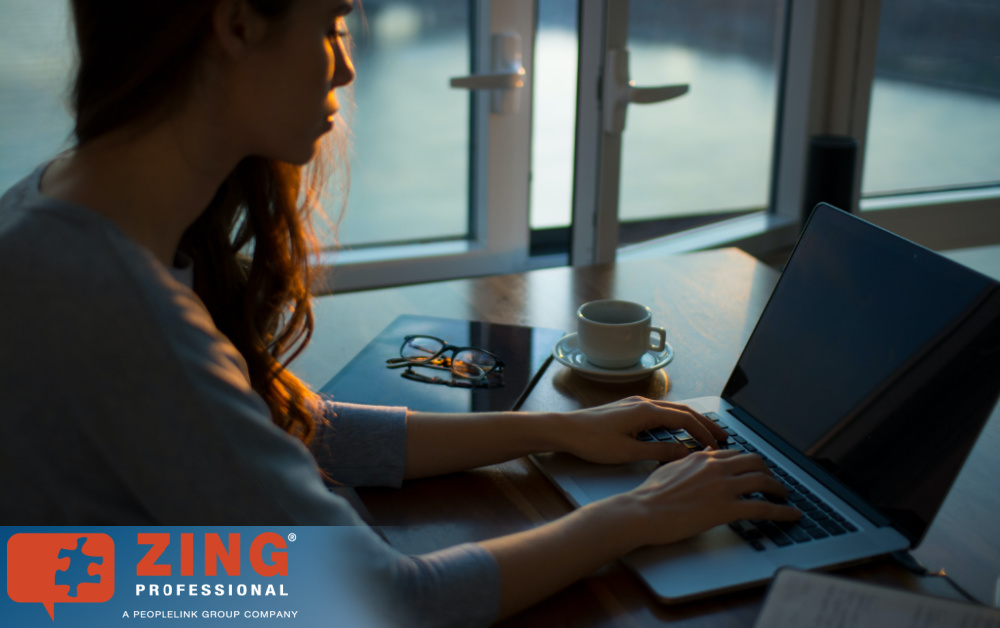 The workplace is always shaped by larger trends in the world, which means it is not immune to changes due to the global pandemic happening now. Many modifications were made in reaction to what was happening, but it is becoming more apparent these will not all be temporary. As you look toward the future of your business, consider how the workplace is being shaped for tomorrow.
Adapted workspaces
One of the largest trends to sweep workplaces was moving from standard cubicle layouts to open concepts with fewer dividers. In some cases, this meant people sitting right next to each other at long desks. While this may have served a business's needs before, the reality is it is not feasible in a COVID-19 world. Expect to see many of these spaces converted to more traditional layouts as workers return to the office.
Continuing to work from home
Most of employed Americans found themselves unexpectedly working from home earlier in the year, and most have said they would like the arrangement to continue. Workers are not alone – many companies have also seen the advantages of remote work. Even when everyone is in the clear, it is likely more businesses will reevaluate their telework policies and implement more permanent options for their team.
Keeping meetings virtual
What is a necessity now could be a sought after convenience later. With most people out of office, video calls became the lifeline to connect organizations. Services like Microsoft Teams, Zoom, and Lifesize kept productivity flowing, but their usefulness will not end when everyone is working in the office again, especially if some of your workforce stays at home. Given the ease of these calls, it is likely they will continue in popularity for businesses beyond the pandemic.
Workers seeking new opportunities
For many, the switch to working from homemade work-life balance nearly impossible, especially when it involved other factors like childcare and homeschooling. As a result, workers are paying more attention to what they want and could potentially seek new opportunities that provide what they desire in a job. In return, this can mean more hiring options for your company!
Trust Zing to find you professional talent
When you need a professional candidate, trust Zing for your temporary, temporary to hire, and direct hire needs. We specialize in many industries, including pharmaceutical, automotive, food and CPG manufacturing, medical device, and more! Our goal is to find professionals at the top of their game and match them to our clients' requirements and expectations. Reach out today to learn more about how Zing can help you.