4 Questions to Ask in Your Next Interview
September 15 2022 Posted by

Zing Professional

in Blog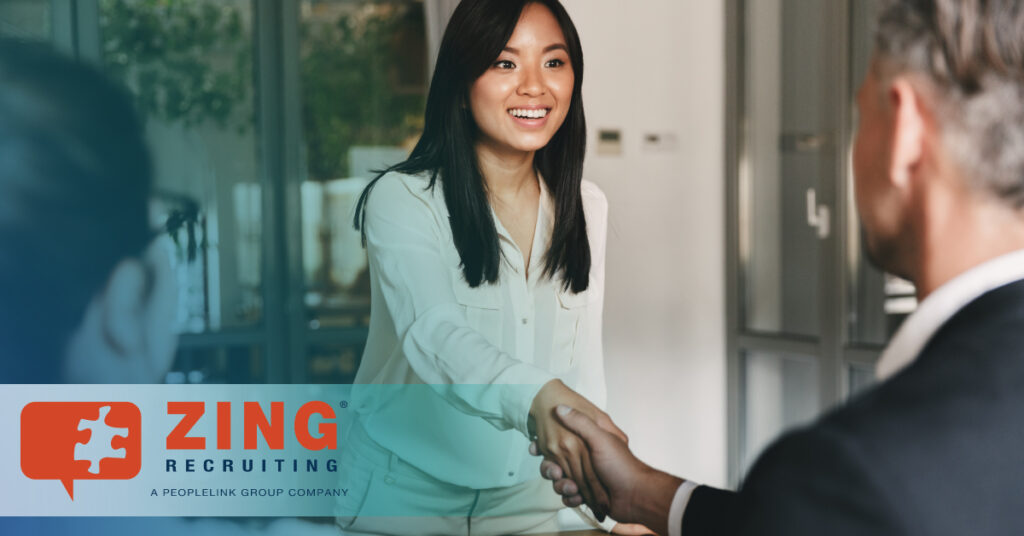 A job interview is a two-way discussion. As the interviewer evaluates your skills and experience, you need to determine whether the company and role are a good fit for your goals and interests.
One of the best ways to make informed decisions about the organization is by asking questions. This shows you put thought into the discussion and want to learn more about the opportunity.
Consider asking the following questions during your next interview to determine whether the company and position are right for you.
1. When and Why Was the Last Employee in This Position Promoted?
This question provides insight into your potential career progression with the company. It also helps you discover which skills, achievements, and traits are most valuable for advancement. Plus, you can learn how long it may take to move up.
The employee may have been promoted because of tenure or seniority.
Certain metrics might be used to determine advancement.
The employee could have earned a certification or achieved specific milestones or goals and been promoted.
2. What Is the Main Reason Employees Tend to Stay at or Leave the Company?
You can get a better picture of the company's culture and average length of employment with this question. Be sure to focus on the interviewer's openness when responding.
Note whether the interviewer's answer is vague or nonexistent.
Conduct research on Glassdoor and other employer review sites to determine whether you should be concerned about working for the organization.
3. Are There Employee Resource Groups? How Do They Support the Company's Diversity, Equity, and Inclusion Initiatives?
Ask this question to find out whether the employees' actions align with the company's mission statement. Also, determine whether the organization's values align with your own values.
Employees who work for companies that prioritize DEI tend to be more engaged, collaborative, and innovative than employees who work for companies that do not prioritize DEI.
Working for an organization with values like yours increases your engagement, job satisfaction, and longevity with the company.
4. How Are Salary Ranges Determined for Remote Employees? Is Salary Different for Employees Who Work Onsite or Hybrid? 
Many companies have geographic pay policies. This means that employees who work onsite or hybrid may start at a different salary range than employees who work remotely.
If you are interviewing to become a remote employee, you may be paid a salary in line with where you live.
These salary ranges are impacted by the differences in the cost of living based on your geographic location.
If you live in a metropolitan area, you may be paid more than if you live in a suburban or rural area.
Based on company policy, you might start at a higher salary if you work onsite or hybrid.
Need Help Finding a Job?
Partner with Zing Recruiting to find your next job. Contact us today.