The Zing Blog: Insights, Inspo and All Things Zing Recruiting
October 31 2022 Posted by

Zing Professional

in Blog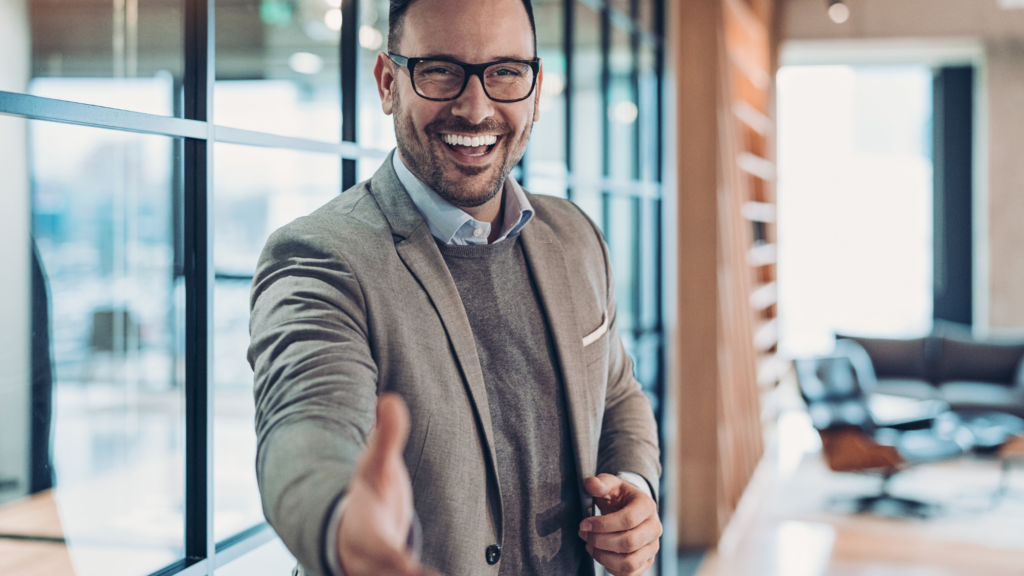 The next few months are going to be an exciting and refreshing time for the Zing Recruiting brand. We can't wait to show you what we have in store, but in the meantime, we'd like to re-introduce one of our biggest resources to our community: The Zing blog.
In the coming months you may see some changes to our site intended to give you an even better experience. Our goal is to be your go-to resource for industry updates, insights from leaders across our specialties, recruiting and job search best practices, how-to articles and more.
As a leading professional recruitment firm specializing in sourcing and delivering the very best talent, we know a thing or two about the industries we serve, how to become an employer of choice among all the rest, or how to advance your career in these exciting and rewarding areas.
Whether you're an employer with a mountain of work to get done and not quite enough people-power to crush it, or a candidate at any stage of your career looking to carve out the path that's right for you, the Zing blog—and everyone at Zing Recruiting—is here to help get you there.
Our Commitment to Giving Back Through Thought Leadership
At Zing Recruiting, we are driven not by metrics, but by relationships. Sure, we make data-driven decisions all day every day. But at the heart of it, we're real people helping real people. And the most rewarding thing about our work is the chance to change lives for the better.
We see it as a great privilege to help companies and candidates at critical points in their journey. And our partners put a whole lot of trust in us. We believe that earning and maintaining that trust comes with a big responsibility: to share the wealth of information we've gathered over time with anyone who could benefit.
We do this not just to win your business or to enrich ourselves—we do it to elevate everyone who experiences the staffing and recruiting space. We believe we all do better when we all do better, so we're not stingy about sharing the good stuff.
Whether it's resources for employers like common mistakes to avoid during stay interviews or guidance for job seekers like how to show a hiring manager the value you can provide to their organization, go ahead and bookmark the Zing blog and visit when you need some fresh thinking or inspiration.
Learning From Decades of Experience in Highly Regulated Industries 
For complex and highly regulated areas like pharmaceuticals, medical device manufacturing or finance, it can take years to get a hold on the regulatory dos and don'ts. And it seems like the minute you get up to speed, things change.
There are a few keys to succeeding in these environments, the most powerful of which is—you guessed it—hiring the right people.
We have a knack for knowing when a candidate has not only the skills and experience, but also the energy, commitment to caring and service-oriented mindset to excel in a regulated environment. They have to believe in the value that regulations deliver to the end user of a given service or solution. And they must have the patience and attention to detail to see the process through and never miss a step, knowing that every layer is in place for a good reason that benefits everyone.
Another way to succeed in highly regulated industries is to follow along with thought leaders and resources like the Zing blog. Here, you'll find a holistic viewpoint on what's new and next for succeeding and helping your team stay safe in complex and/or highly regulated environments, or why traits like critical thinking are so fundamental in areas like finance.
How the Zing Blog Helps Create a Candidate Community Rather Than a Talent Pool
A talent pool is the old way, where hundreds or thousands of disengaged but perfectly viable candidate records sit in a database somewhere collecting dust.
The rapid and much-needed evolution of the staffing industry has thankfully brought about a new way of thinking about the relationship a firm creates with its "pool" of potential talent—and that's to cultivate a talent community.
Candidate communities keep our important connections alive rather than having to reintroduce ourselves once the lines of communication have gone cold. And a great way to do that is by offering valuable, relevant and timely content to your community for free.
Our Goal with the Zing Blog
At Zing Recruiting, we are constantly striving for a deeper understanding of our unique client and candidate segments. We care a lot about the journey you're on to make successful, lasting hires, or meaningful and fulfilling career moves. We hope this blog will help solve some of your pain points, add value to your day and your work life—and ultimately help bind us all together as one big, happy Zing Recruiting family.
Thank you for stopping by the Zing blog. And thanks especially for being a part of our growing community. We hope you'll check back often for new content that you can use to create a positive team culture, attract the next game-changer to your company or prepare to shine at your upcoming interview.
Ready to work with Zing? Let's connect today.